Businomics Newsletter, September 2023: Job Growth Despite Layoffs

What's New, September 2023
AI and the Economy articles of mine on Forbes are listed here, along with the videos. I'm presenting this information to corporate boards, trade associations and customers groups. More information.
Economy and Real Estate webinar: I will join Pat Stone of WFG on Tuesday, September 12, 2023. Register here.
I was interviewed on Ag View Solutions' podcast, The Ag View Pitch, about the economy and how it impacts farmers, with Chris Barron.
I was interviewed on the Measure Success Podcast, touching on risk of recession, the labor market, inflation and interest rates.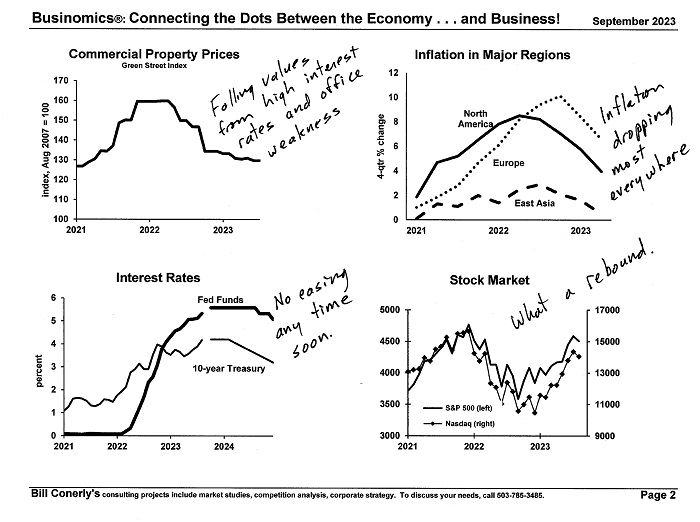 My Articles on Forbes.com
AI And The Economy: Healthcare Will Have Huge Productivity Gains
Long-Run Business Projections Easier Than They Seem
U.S. Manufacturers Reshoring, But It Will Take A Long Time
AI And The Economy: Industries That Will Expand Employment
Recession Forecast Still Right For Late 2023 Or Early 2024

Download PDFs: Northwest Version (includes U.S.) or U.S. only
Helping business leaders make better decisions through a better understanding of the economy.
Sincerely,

Bill Conerly