Businomics Newsletter, September 2017: Moderately Low Gains

What's New, September 2017
New Video: I'm sometimes optimistic about the current economy, sometimes pessimistic, but I always believe in growing prosperity in the long run. Watch the last two minutes of a speech that shows this vision. Check out many clips from past speeches.
Planning Season: It's almost autumn, so many companies are setting their plans and budgets for next year. I'm happy to support your effort with an economic forecast. Email me.
The Flexible Stance has a chapter on Strategy in the Flexible Company. This is a good time to take a look at it. Read all the reviews or add your own on Amazon.com.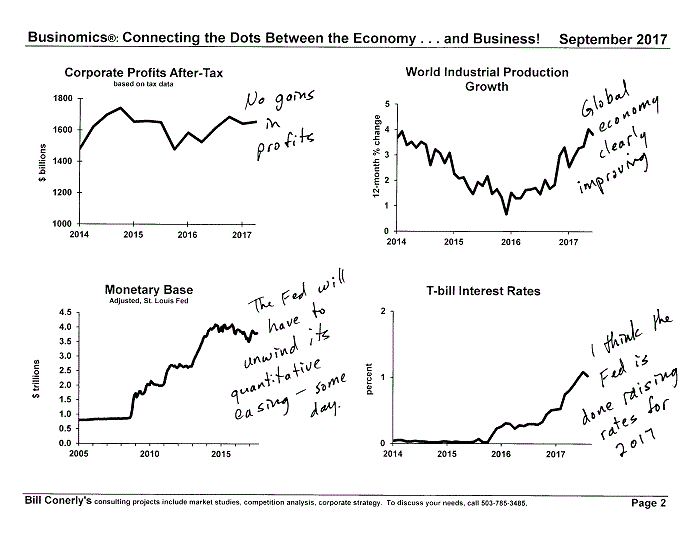 Selected Articles from Forbes.com
Economic Forecast: Theories Behind The Numbers
The Economic Futurist: The Labor Force Of The 2020s
Hertz Eclipse Cancellations And The New Economics Of Customer Service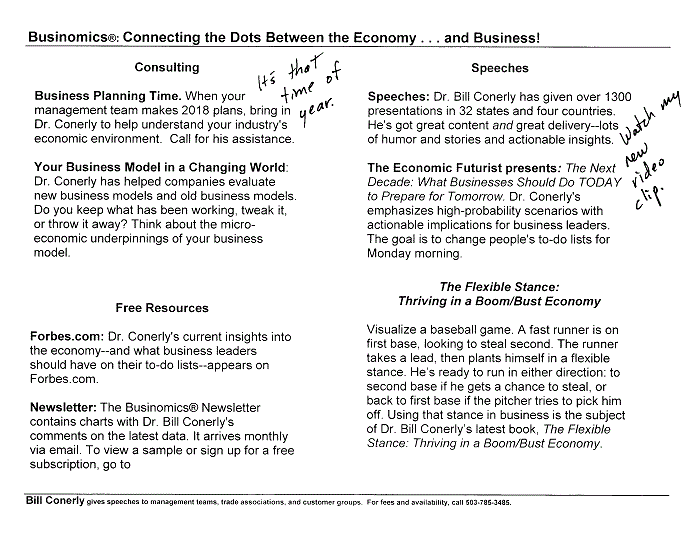 Download PDFs: Northwest Version (includes U.S.) or U.S. only
Helping business leaders make better decisions through a better understanding of the economy.
Sincerely,

Bill Conerly
Conerly Consulting