Businomics Newsletter, January 2018: Moderate Pace of Job Growth

What's New, January 2018
The Flexible Stance review: "highly readable, understandable. This book is a worthy educational experience."
More videos on my YouTube playlist Leadership in Today's Tight Labor Market.
The Flexible Stance review: "Dr. Conerly has been able to draw on his deep client experience to provide a theme for contingency thinking; his illustrations from many parts of the economy provide a highly readable style based on familiar scenarios."

Selected Articles from Forbes.com
What Could Go Wrong With The Economic Forecast in 2018?
Rule No. 1 For Dealing With Millennials In The Workplace
The Tax Bill Boosts The Long-Term Economic Forecast
Improve Corporate Performance By Tracking Assumptions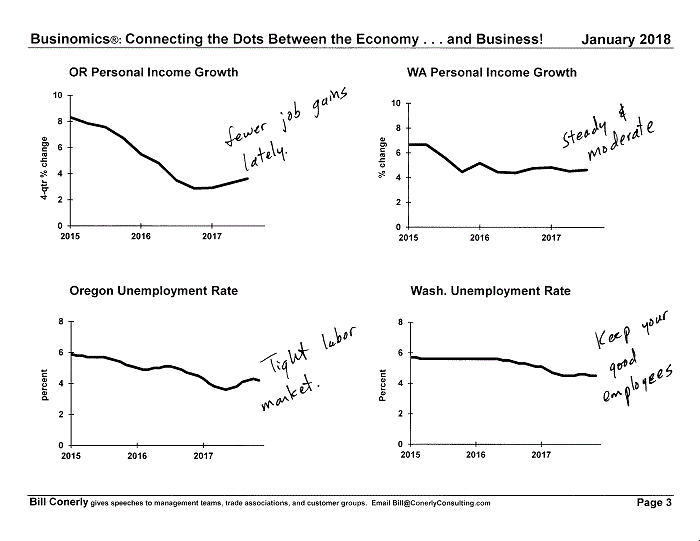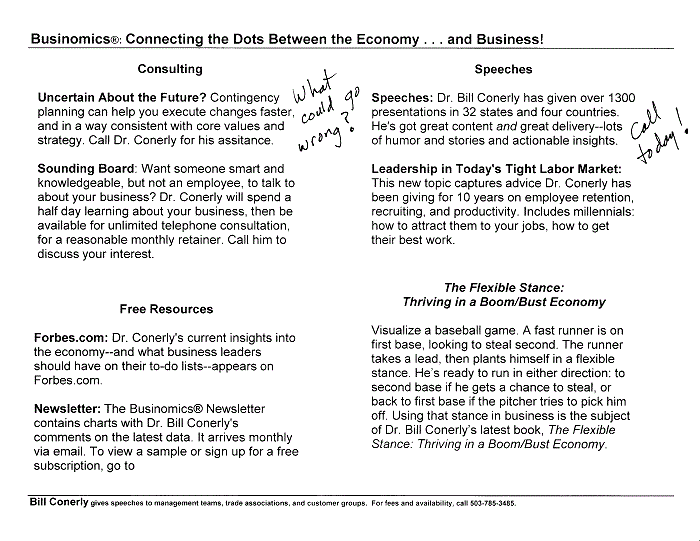 Download PDFs: Northwest Version (includes U.S.) or U.S. only
Helping business leaders make better decisions through a better understanding of the economy.
Sincerely,

Bill Conerly
Conerly Consulting