My friends in Seattle need to keep an eye on Boeing. I just watched a great presentation on the commercial aircraft manufacturing outlook, available here. Tony Aboulafia covers all corners of the forecast, including an interesting comparison between business jet production and military production, which he calls the "caviar to guns ratio." Here are the highlights for Boeing-watchers: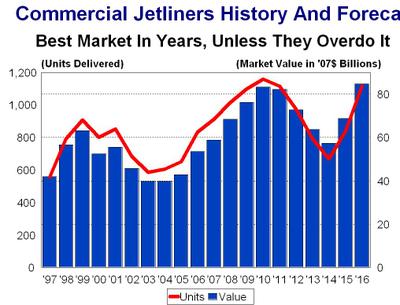 The market looks good for another few years, and Boeing keeps its share up even longer: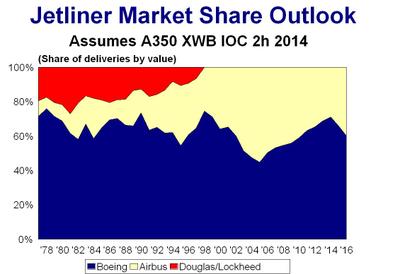 Richard posts comments about the industry on his website. His presentation was part of a series at Wichita State University, including my summary of the national economic outlook: all presentations here.