Industrial production rose nicely in February, but the gain was primarily due to utilities having more business in February than in unseasonably-mild January. The better gauge for month-to-month fluctuations is industrial production in the manufacturing sector: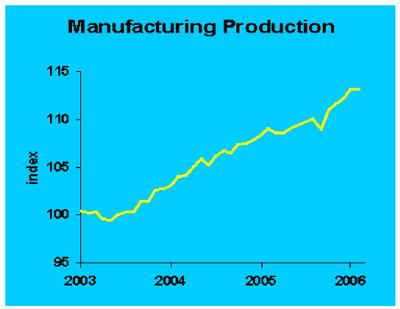 So we have a flat month in manufacturing land. If you're looking for good news, high-tech activity was up a ton. For pessimists, revel in the decline in car production.
Business Implication: Though we have a weak month, the underlying trend has been positive. It's too early to hunker down, but give next month's figure more attention.