Businomics Newsletter: Updated Economic Forecast, April 2016
What's New, April 2016
 
Free Chapter of The Flexible Stance. Select a chapter from the Chapter Summary, then email me your choice, and I'll send that chapter in PDF format. If you're ready to buy now, go to Amazon for paperback or Kindle edition or my website for hardback edition.
Selected Articles from Forbes.com
Returns on Capital—and Interest Rates—Will Be Low in the Future
Why Trump Cannot Help His Blue-Collar Supporters
Corporate Profits Forecast: Near the Bottom But No Strong Rebound Anytime Soon
Experience Over Things: The Future of the Consumer Economy
Slow Business Decisions Are Risky in an Uncertain Economy
How Bad Will The New President Be for the Economy?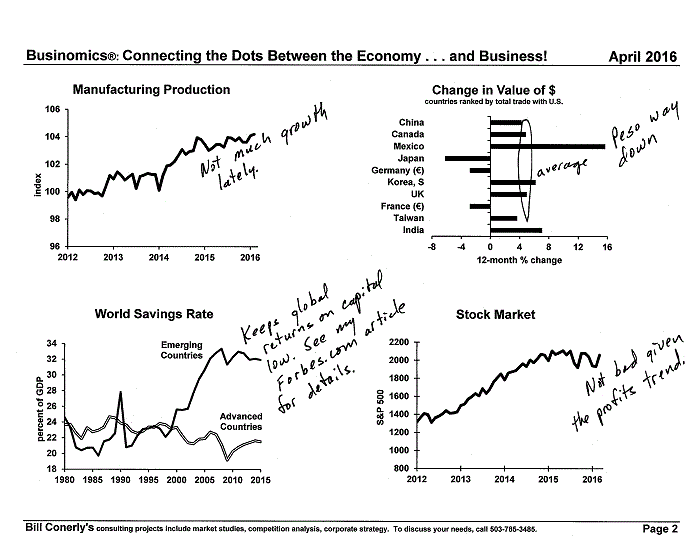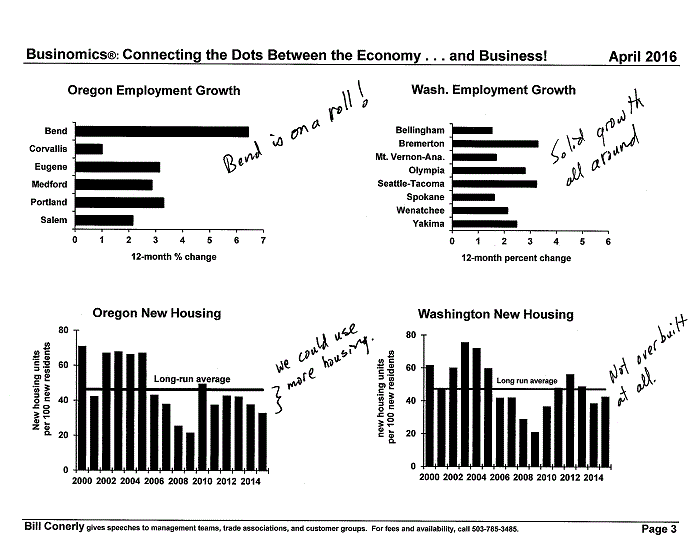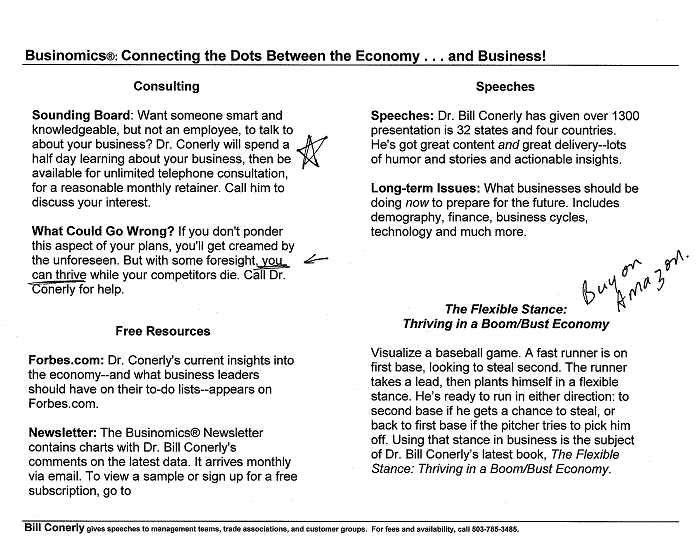 Helping business leaders make better decisions through a better understanding of the economy.
Sincerely,