Businomics Newsletter, May 2023: GDP Low Positive

What's New, April 2023
I was quoted in the Albuquerque Journal about stagflation.
Sailing season has started here in Oregon, as I keep trying to perfect an obsolete method of transportation.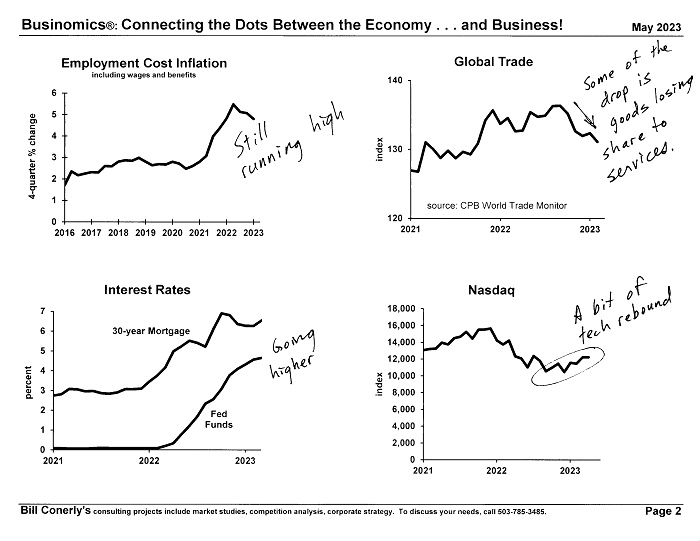 My Articles on Forbes.com
Labor Market Update 2023: Hiring Becomes Easier, But Challenges Remain
Housing Market Forecast 2023-24: The Myth Of Massive Underbuilding
Near-Shoring: Can Manufacturing Move From China To Mexico?
Analyzing Inflation: When To Use Top-Down Or Bottom-Up Approaches
New Employment Report Points To More Fed Interest Rate Hikes

Download PDFs: Northwest Version (includes U.S.) or U.S. only
Helping business leaders make better decisions through a better understanding of the economy.
Sincerely,

Bill Conerly