Businomics Newsletter, March 2017: Pessimistic Forecast

What's New, March 2017
Do You Exhibit At Trade Shows? May I call you with some questions? Thanks. Email me.
The Flexible Stance review excerpt:
"I like the way he combines big picture thinking with specific applications. I particularly appreciated the chapter, "Faster is Safer," and am inspired to review my own processes to see what can be sped up."
Read all the reviews or add your own on Amazon.com.
Selected Articles from Forbes.com
How Warren Buffett Makes The Economy Better Off—And Average People Too
Interest Rate Forecast 2017-2018
Business Strategy Can Protect Against Trump's Stepped Up Immigration Enforcement
Dodd-Frank Reform Won't Help Businesses Get Bank Loans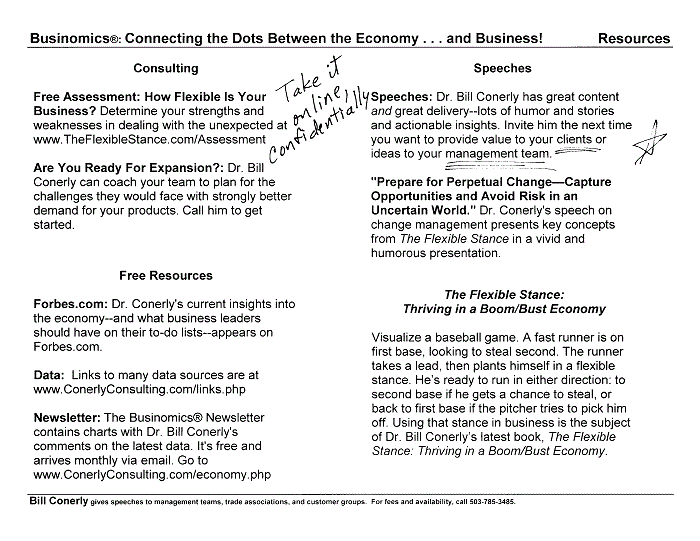 Helping business leaders make better decisions through a better understanding of the economy.
Sincerely,

Bill Conerly
Conerly Consulting