Businomics Newsletter, December 2017: Steady Growth Expected

What's New, December 2017
Happy Holidays! Business is light this time of year, so feel free to call and chat about your business questions.
Leadership in Today's Tight Labor Market: Speech clients are interested in this topic, but I can also help you review your practices—see if there are opportunities to improve retention and recruiting success.
The Flexible Stance review: "highly readable, understandable. This book is a worthy educational experience."

Selected Articles from Forbes.com
Managing Your Business In An Uncertain Economy: Employment Decisions
Understanding 2017 Corporate Tax Reform Issues
Your Business May Not Be Getting The Pricing Your Suppliers Agreed To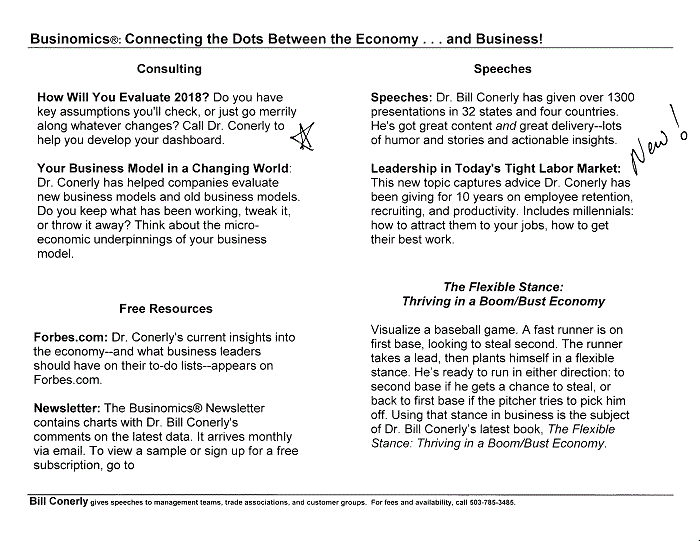 Download PDFs: Northwest Version (includes U.S.) or U.S. only
Helping business leaders make better decisions through a better understanding of the economy.
Sincerely,

Bill Conerly
Conerly Consulting