Businomics Newsletter, April 2017: Optimism on the Rise

What's New, April 2017
Has your business dealt with uncertainty, either successfully or unsuccessfully? I'd love to hear your story. Please email me.
"Bill wrote that mission statements sound noble but say nothing. So we have adopted a one-word mission statement: flexibility." That's the impact of The Flexible Stance on one CEO.
Read all the reviews or add your own on Amazon.com.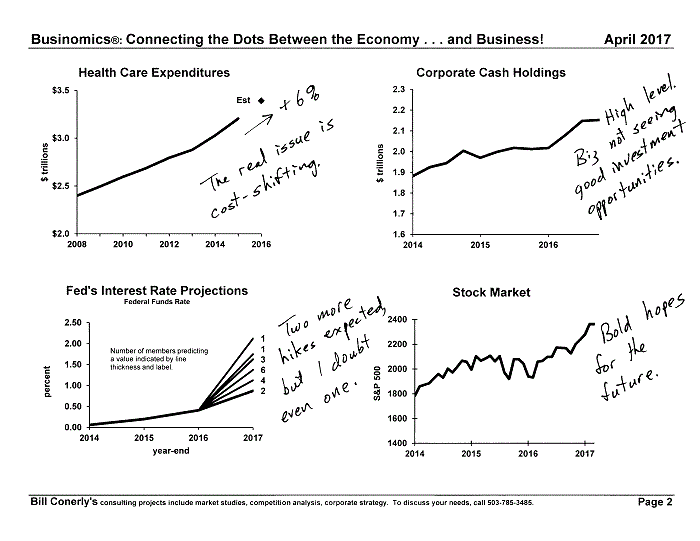 Selected Articles from Forbes.com
Leadership In A Bubble: CEO Listening Is Harder Than It Sounds
Hillbilly Middle Class: There's No Going Back To The 1950s' Economy
The Case For An Optimistic Economic Forecast For 2017
Managing Business In A World With Low Returns On Capital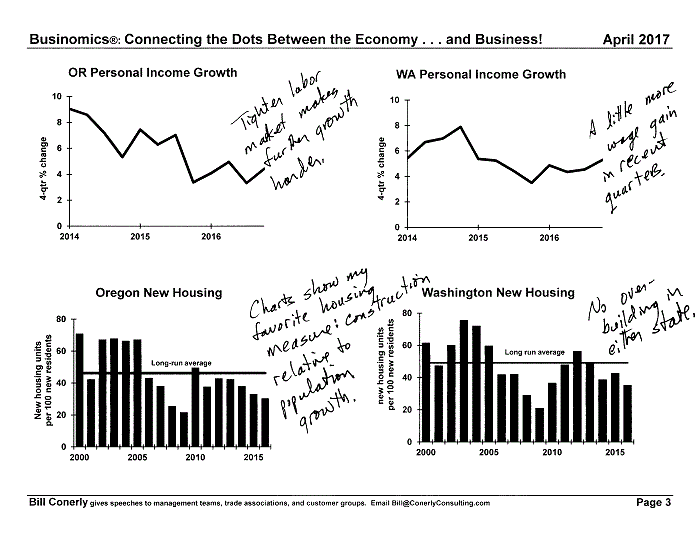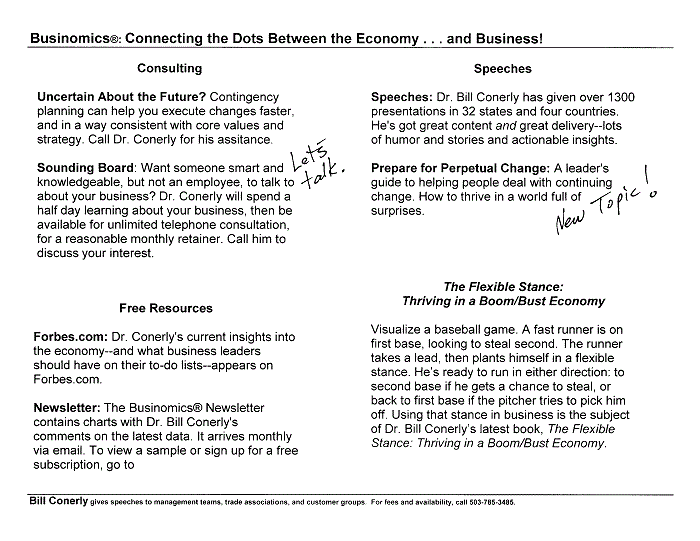 Helping business leaders make better decisions through a better understanding of the economy.
Sincerely,

Bill Conerly
Conerly Consulting