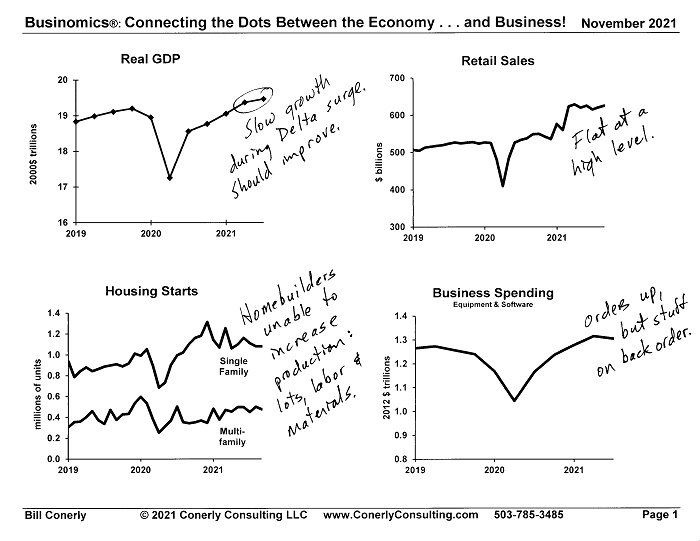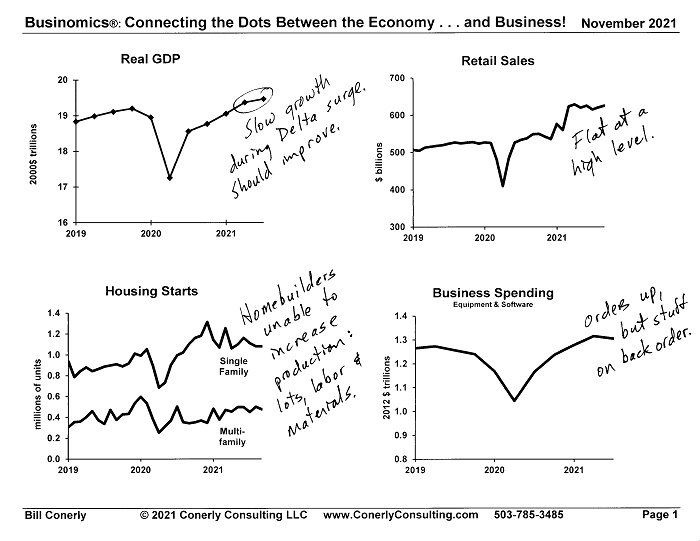 What's New, November 2021
Podcast interview on Measure Success with Carl J. Cox. We discussed challenges to the economy from labor shortages and supply chain disruptions, shifts in spending from the pandemic, and how to keep focused on business when constantly inundated with information. Video on YouTube or Audio only.
What's on your mind? As I think about what charts to include and what articles to write for Forbes, I wonder what YOU are wondering about. Shoot me an email with what's on your mind. (But not politics, please.)
Supply chain problems and Christmas shopping: topic of my KGW News interview.