Businomics Newsletter, October 2016: Good Enough Job Growth
What's New, October 2016
I'm Getting Interest in the New Speech Topic: Prepare for Perpetual Change: Capture Opportunities and Avoid Risk in an Uncertain World includes lessons from my new book.
Latest Review of The Flexible Stance:
"My favorite economist throughout my 30 years of banking hits the target on key lessons from the great recession. He breaks the mold of everything we have been taught about business planning and in his typical engaging style provides real, informative and detailed insight and ideas."
Read all the Amazon reviews. (And if you've read the book, please add your review.)
Selected Articles from Forbes.com
U.S. Economic Forecast 2017-2018: Mild Rebound
3 Questions Wells Fargo Should Have Asked About Its Incentive Program
Economic Growth After The U.S. Election
Why Bank Earnings May Not Rise With Interest Rates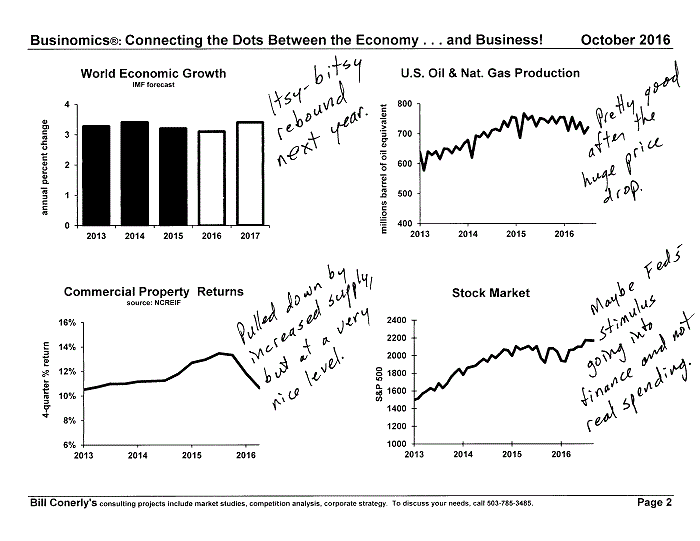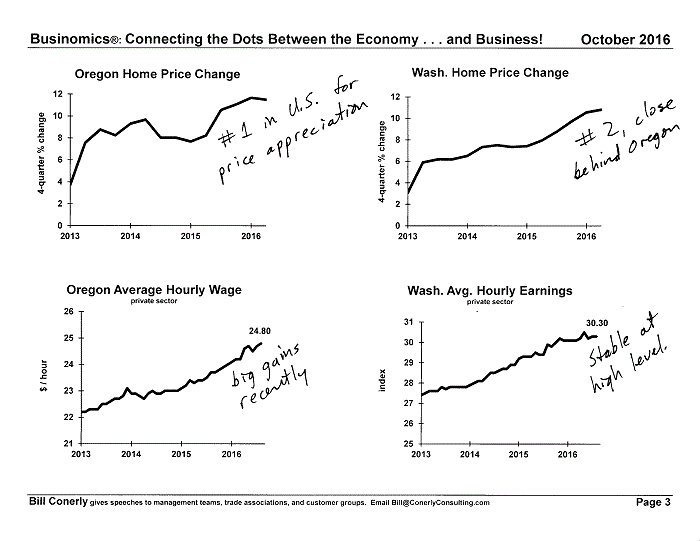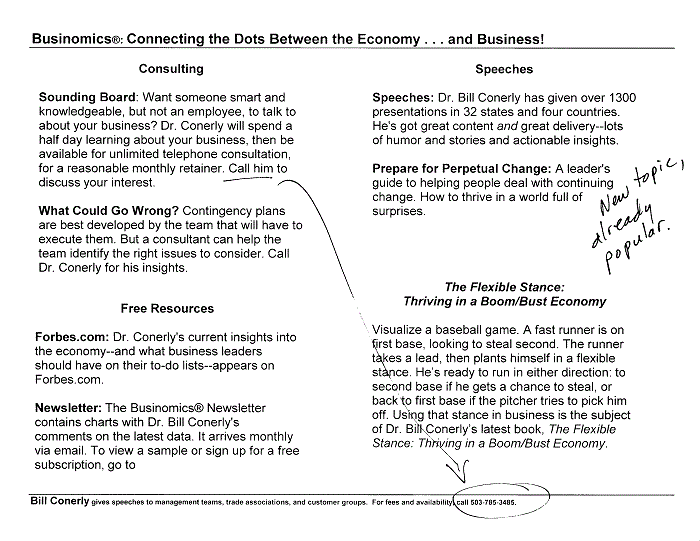 Helping business leaders make better decisions through a better understanding of the economy.
Sincerely,

Bill Conerly
Conerly Consulting