Businomics Newsletter, November 2017: Pretty Stable Lately

What's New, November 2017
Video edition of this newsletter: Watch the video, then tell me what you think.
Leadership in Today's Tight Labor Market: Is this a concern? I'm now speaking on this topic (which I wrote about in The Flexible Stance). Let me know if your organization could use some advice.
The Flexible Stance review: "A mother-lode of immeasurable economic value lies awaiting extraction by working the exercises, then creating and adhering to your own, business-specific 'Flexible Stance'."

Selected Articles from Forbes.com
Labor Market Forecast 2018-2019: Retaining and Recruiting Workers Will Continue To Be Hard
Business Planning With Austrian Economics: Spontaneous Order
Richard Thaler's Nobel Prize: Lessons For Business Leaders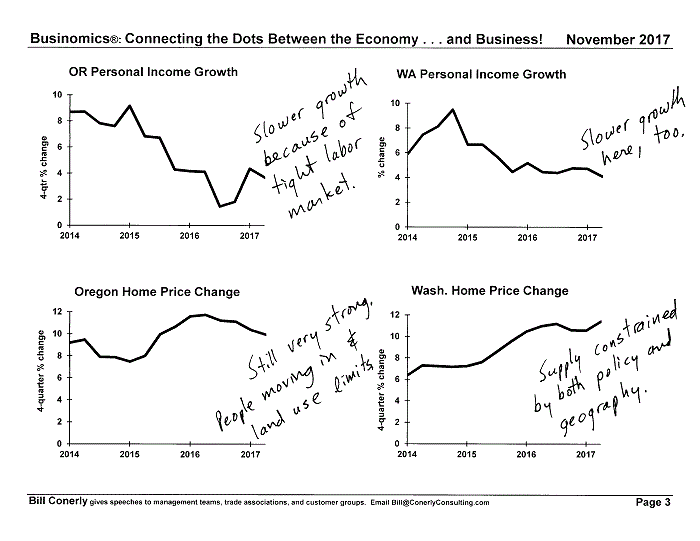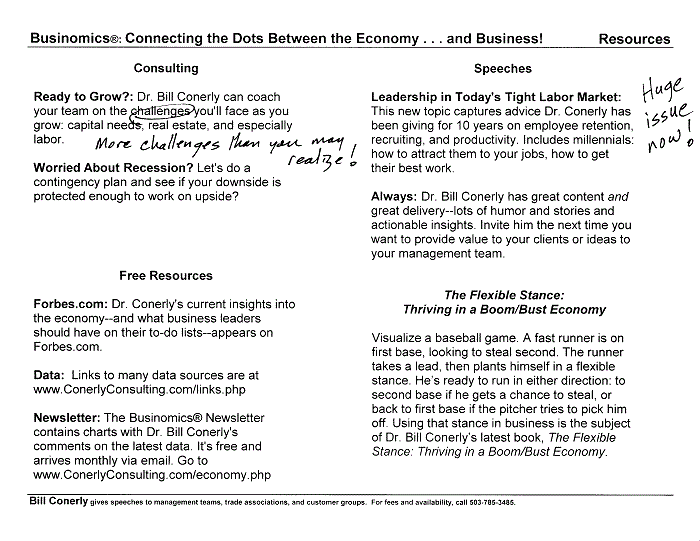 Download PDFs: Northwest Version (includes U.S.) or U.S. only
Helping business leaders make better decisions through a better understanding of the economy.
Sincerely,

Bill Conerly
Conerly Consulting