Businomics Newsletter, March 2021: Economy on Track for Growth

What's New, March 2021
Interview: I was on the G&T Podcast by Andrew Turner; beginning with how I got to be the economist I am, then my forecast. The series emphasizes Growth and Technology (and sometimes Gin and Tonic).
How's your first quarter Economics Dashboard looking? You know, the indicators that drive your profits? You don't know? Call me for help.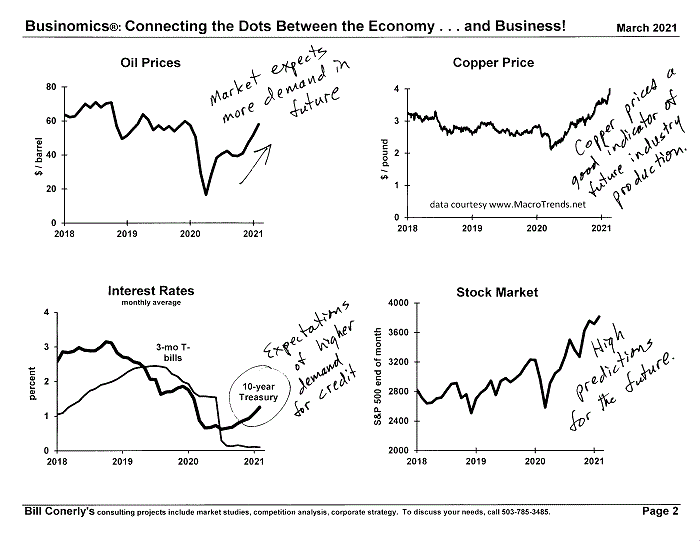 My Articles on Forbes.com
Trade Shows Will Regain Importance After The Covid-19 Pandemic
Inflation Has Not Shown Up Yet, But It's Coming
The Labor Market Is Tight Despite High Unemployment
Strategic Planning With Uncertainty About Pandemic's End
Why The Biden Pandemic Stimulus Bill Won't Help The Economy


Download PDFs: Northwest Version (includes U.S.) or U.S. only
Helping business leaders make better decisions through a better understanding of the economy.
Sincerely,

Bill Conerly