Businomics® Newsletter, June 2017: Forecast Weak

What's New, June 2017
Public presentation: Attend in person or on the web. This Thursday, June 8, at 8:30 am Pacific time. (If you attend in person, 8:00 am for coffee.) To reserve in person, go to this KXL  Radio link. Event is at Skype Live Studio,  1210 SW 6th Avenue, Portland, OR. To watch online, go to the KXL page. Thanks to Wells Fargo for sponsoring the speech. No charge to attend or watch online.
Listen to an interview about the presentation on Brett Reckamp's Beyond the Headlines (at about 24:25 minutes into the show.)
Another  review of The Flexible Stance: "Bill articulates the many facets of thinking that should be considered in today's world when considering planning. I recommend reading The Flexible Stance." Read all the reviews or add your own on Amazon.com.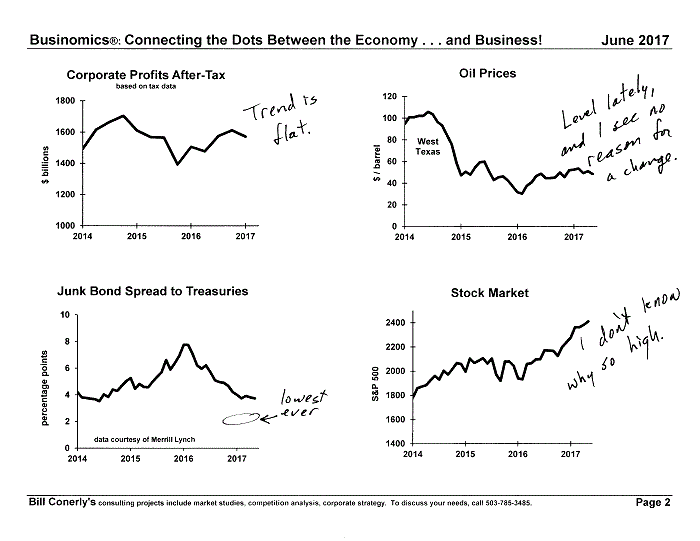 Selected Articles from Forbes.com
Hiring In A Tight Labor Market: 6 Tips For A Busy Manager
Economic Growth With Low Unemployment: Lessons From Fast-growing Cities In The Pacific Northwest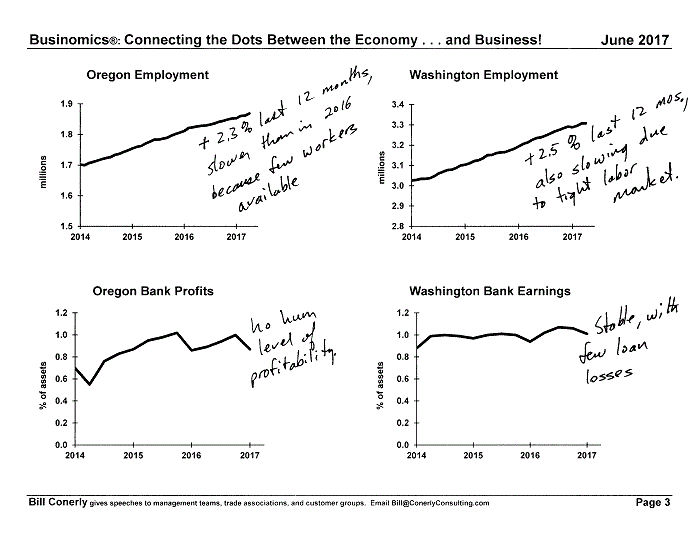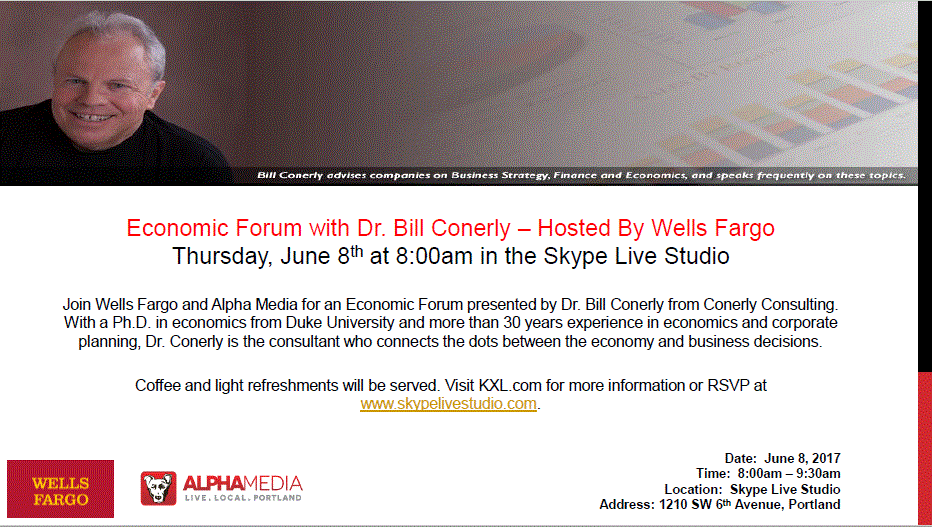 Helping business leaders make better decisions through a better understanding of the economy.
Sincerely,

Bill Conerly
Conerly Consulting