Businomics Newsletter, July 2021: Where Are the Workers?

What's New, July 2021
Summertime and the living is easy. Hope you're getting some time off.
Videos: Two new YouTubes based on Forbes articles: Inflation Impacts: Industries Helped, Industries Hurt and The Future of Demographics and Remote Work. Be sure to subscribe to my YouTube channel while you're there.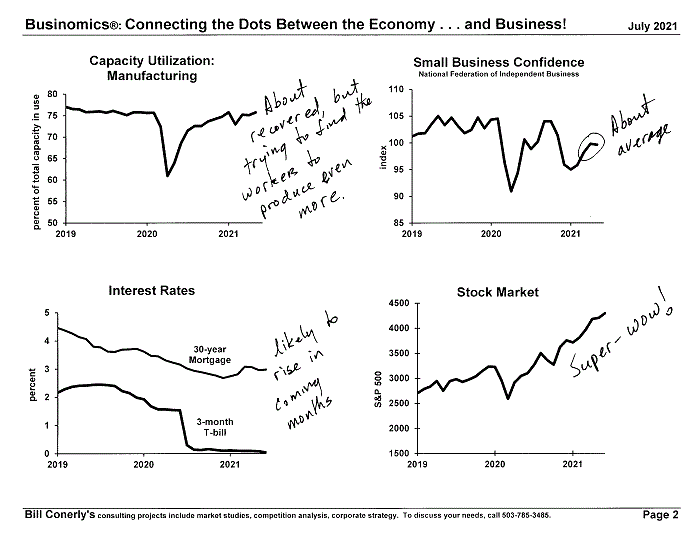 My Articles on Forbes.com
The Labor Shortages Is Why Supply Chains Are Disrupted
Amazon Asking For Warrants From Retail Partners May Be A Good Deal For Them
The Industries That Will Be Helped—And Hurt—By Inflation
Businesses' Capital Spending Surging, Will Boost Wages Over Time
Billionaires' Undergraduate Majors: Economics Topped The List


Download PDFs: Northwest Version (includes U.S.) or U.S. only
Helping business leaders make better decisions through a better understanding of the economy.
Sincerely,

Bill Conerly