Businomics Newsletter, July 2017: Global Outlook Improved

What's New, July 2017
See my Wells Fargo presentation on video from last month. It's really great, if I do say so myself.
Another  review of The Flexible Stance: "Bill Conerly, PhD has done what no economics author I have ever come across has done. Namely, he has disarmed the unpredictable, fire-breathing dragon of economic uncertainty with a manageable, useful shield for the everyday business man"
Read all the reviews or add your own on Amazon.com.
Selected Articles from Forbes.com
Boeing Growth to be Driven By Asia
Tight Labor Market Or Slow Economic Growth? What Managers Need to Know About Low Unemployment
Why The Fed Is Raising Interest Rates When Inflation Remains Low
Human Employment In The Robot World: Don't Panic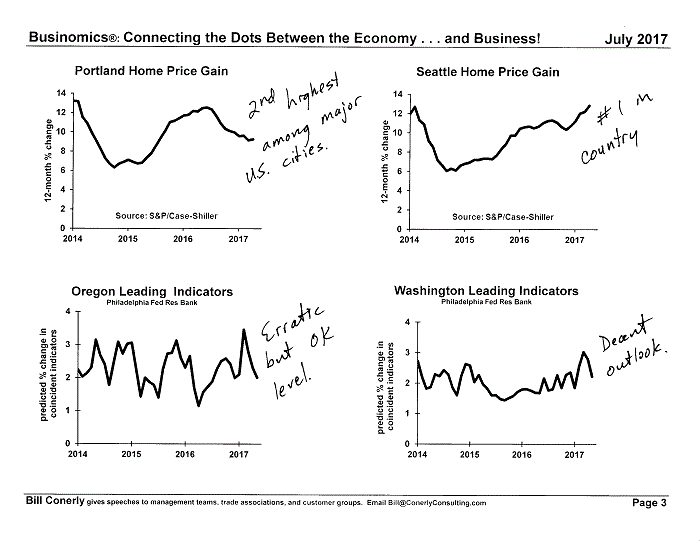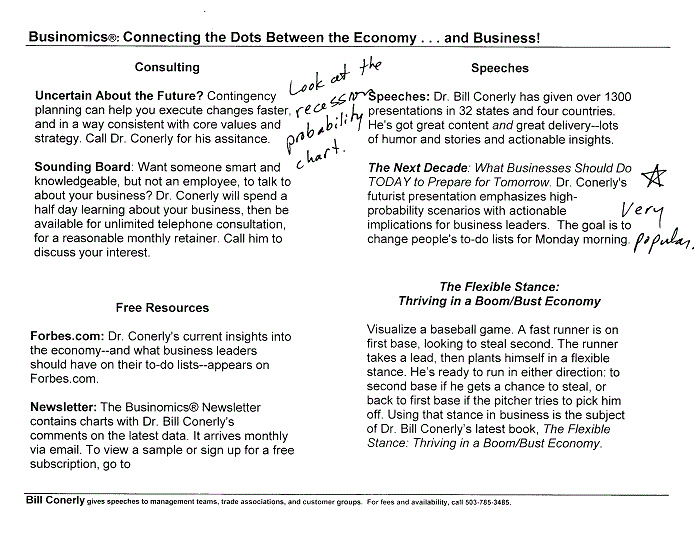 Helping business leaders make better decisions through a better understanding of the economy.
Sincerely,

Bill Conerly
Conerly Consulting